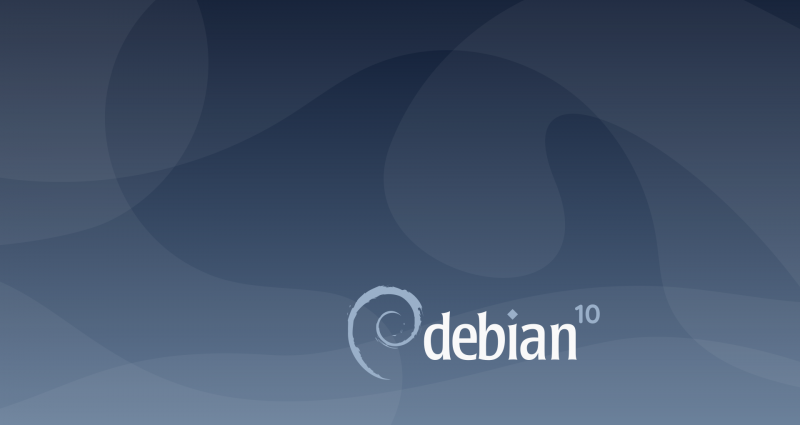 Debian 10 code named "Buster" is now officially released. Announcement for the initial release was made on July 6th after several months of development and testing. You can head over to the official theme page for all the Debian 10 Buster wallpapers, banners, stickers and other media files.
As with any new OS release by Debian, there are many new features and upgrades included which range from enabling AppArmor by default to upgraded desktop environments and applications.
New Features
AppArmor enabled by default
Wayland enabled by default for latest GNOME 3
Secure Boot support
Latest Linux Kernel 4.19.x
Latest Bash 5.0
Latest rust compiler
Calameres Installer and many more
Upgraded Packages
Desktop Environments
Cinnamon 3.8
GNOME 3.30
KDE Plasma 5.14
LXDE 0.99.2
LXQt 0.14
MATE 1.20
Xfce 4.12 and much more
Applications
Apache 2.4.38
Apt 1.8.2
Chromium 73.0
Emacs 26.1
Firefox 60.7
GIMP 2.10.8
GNU Compiler Collection 7.4 and 8.3
GnuPG 2.2
Inkscape 0.92.4
LibreOffice 6.1
Linux kernel 4.19 series
MariaDB 10.3
OpenJDK 11
Perl 5.28
PHP 7.3
PostgreSQL 11
Python 3 3.7.2
Ruby 2.5.1
Rustc 1.34
Samba 4.9
systemd 241
Thunderbird 60.7.2
Vim 8.1 and over 59,000 other software packages
Download And Install Debian 10 Buster
The Debian 10 Buster installer can be downloaded from the
official install page in different formats from network, CD and DVD ISO images to BitTorrent and USB stick media options

The page also contains instructions and documentations to guide you through the installation process.